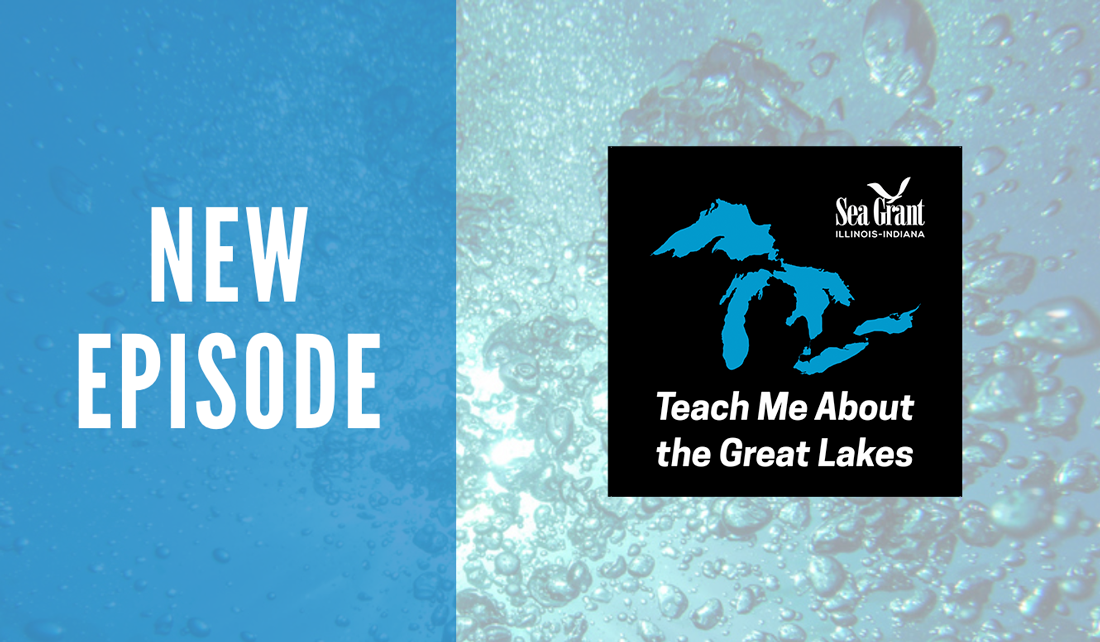 Microbes are everywhere on our planet. As the current health crisis has shown, they have the ability to bring everything to a screeching halt. But are they all bad?
In this episode of Teach Me About the Great Lakes, titled "The Really Delicious Carbon," Illinois-Indiana Sea Grant's Stuart Carlton and Carolyn Foley talk with Dr. Rachel Poretsky, an assistant professor in biological sciences at the University of Illinois at Chicago. She studies microbial ecology and biogeochemistry, bacterial diversity, and community structure and interactions in natural environments. These studies include microbial research completed with funding from Illinois-Indiana Sea Grant and Michigan Sea Grant. In the podcast, Poretsky explains the role microbes play in aquatic systems—including the Lake Michigan food web—and their incredible ability to adapt to changes in their surroundings.
Microbes are found everywhere, "from the atmosphere to below the sea floor," said Poretsky. "These are the organisms that I think of as the base of the food web, and they're really important in all sorts of aquatic environments. They turn the carbon that comes from carbon dioxide in the atmosphere into carbon that's usable for other [organisms]."
Teach Me About the Great Lakes is a monthly podcast in which Carlton—a social scientist who grew up in the South near the Gulf of Mexico—asks people to explain the biology, ecology and natural history of the Great Lakes. A new episode will be released on the first Monday of each month. The latest episode is embedded below.
Love this episode and want to hear more in the future? Subscribe on Apple Podcasts or Spotify, or use the RSS feed in your favorite podcast player.
If you have questions you want answered about the Great Lakes, reach out to @TeachGreatLakes on Twitter or email Stuart Carlton at jsc@purdue.edu.
---
Illinois-Indiana Sea Grant is a part of University of Illinois Extension and Purdue Extension.