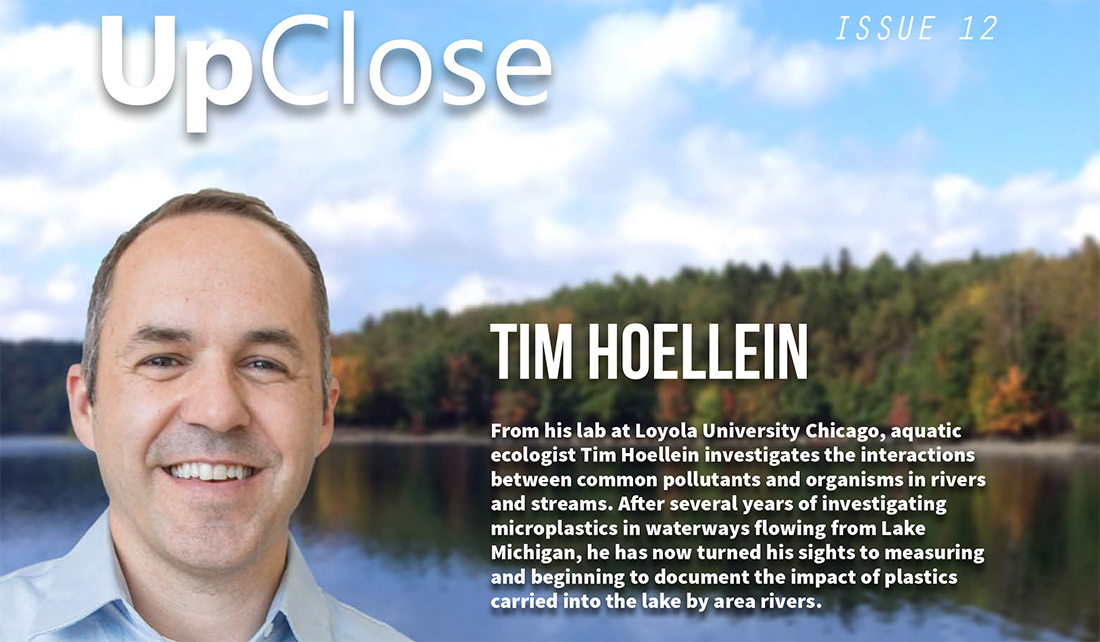 From his lab at Loyola University Chicago, aquatic ecologist Tim Hoellein investigates the interactions between common pollutants and organisms in rivers and streams. After several years of investigating microplastics in waterways flowing from Lake Michigan, he has now turned his sights to beginning to document the impact of microplastics carried into the lake.
In this new large-scale study, Hoellein and his team are quantifying how much rivers contribute to the plastic load in Lake Michigan by measuring plastics in water and sediment in several of the largest tributaries feeding the lake. In this twelfth and final issue of UpClose, the award-winning Q&A series gives readers an insider's view of research on emerging contaminants. Each interview highlights a unique component of emerging contaminant research. Readers also learn about the complex, and sometimes tricky, process of conducting field studies and the potential implications of research on industries and regulations.
"The impacts of emerging contaminants on human and environmental health can be hard to document, let alone understand in the context of other issues facing Lake Michigan and other waterways in the Great Lakes basin," said Laura Kammin, IISG outreach program leader. "The researchers highlighted in the UpClose series each tell a piece of this very complex story."
Illinois-Indiana Sea Grant is a part of University of Illinois Extension and Purdue Extension.