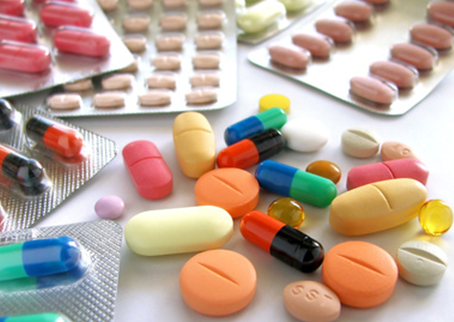 Community medicine collection programs make it easy for people to rid their homes of unwanted pharmaceuticals, but they can be difficult to get off the ground. That's where our Unwanted Meds team comes in. They have helped police departments across Illinois and Indiana establish collection programs and raise awareness of the importance of proper disposal.
From Rx for Action:

In today's Community Spotlight feature, we look at West Lafayette Police Department's Prescription/Over-the-Counter Drug Take Back (Rx/OTC) program. In 2010, Officer Janet Winslow started the wildly successful take-back program, one that has no doubt had a dramatic impact on the community and the environment.

Officer Winslow took a little time out of her busy schedule to answer a few questions for us about the take-back program. And if the work she does here isn't enough to show what an asset to the community she is, she has also just been named a YWCA Greater Lafayette Woman of Distinction, and will be honored at the "Salute to Women" banquet. Congratulations Officer Winslow!
1. The West Lafayette Police Department collection program started in March 2010. How did this program come about for your area, and why did you decide to take part?
DARE America sent out a request for DARE officers to provide the community with a presentation on Rx/OTC medicines and do a take-back at the same time. I did a community presentation and actually had more people bring me Rx/OTC to be destroyed then that came to the presentation. Since that was successful I asked my Chief if I could try to do it monthly to see how the turnout would be. The "go greener" commission had also expressed and interest to the city government to attempt a take-back.
2. What has been the community's response? What are people saying about the medicine take-back opportunities and the program?
I do the take-back monthly and every month I think it will be less. I literally have people standing in the police department lobby waiting for me to get my table and boxes set up. It has grown from one small box (~25 pounds) to 6-12 boxes, sometimes over 200 pounds every month. A lot of the people who use my program thank me for providing it to the community.
3. A lot of take-back programs have permanent collection boxes at police departments, but you plan, set-up, collect, and run the entire program (monthly events) yourself. What are some benefits of running a program in this manner?
My chief has asked me several times about getting the permanent box. My answer is always the same: I do not have time daily to check the box. I do not want liquids spilled in the box or broken bottles. Due to a lack of space I started separating the pills from the bottles. I do this as I am taking them back. I then recycle the bottles and the lids are delivered to an organization that makes park benches. I also like the interaction I have with the community during the take-backs.