Skip to content
Processing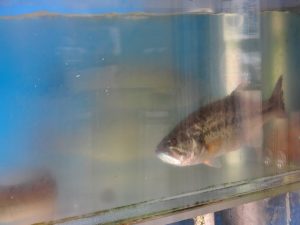 Aquaculture, or farming of aquatic plants and animals, is a fast growing agricultural industry in the United States. While large-scale production, processing and marketing of species—such as catfish, trout, shrimp, and salmon—are well known in states like Mississippi, Idaho, Texas, and Maine, other states are only beginning to enter this industry.
In many of these states, producers are usually small scale and the farmed species are relatively unique. As a result, processing and marketing mechanisms developed for large-scale aquaculture industries are usually inapplicable for small-scale industries. This manual is designed to partially fill the vacuum by providing information on aquaculture processing, live transport, and marketing, specifically catered to small-scale production. For example, the chapters on processing focus on hand processing and the chapters on marketing primarily investigate direct marketing and restaurant markets.
While much of the information in this manual is relevant to Kentucky, the concepts presented are applicable to other states, with some potential changes. Readers are strongly encouraged to contact their state or local agencies regarding regulations about processing, live transport, and marketing of aquatic species, prior to undertaking any of these activities.
---
For more information, visit http://www.ksuaquaculture.org/Pubs.htm/Process%20%26%20Market.pdf