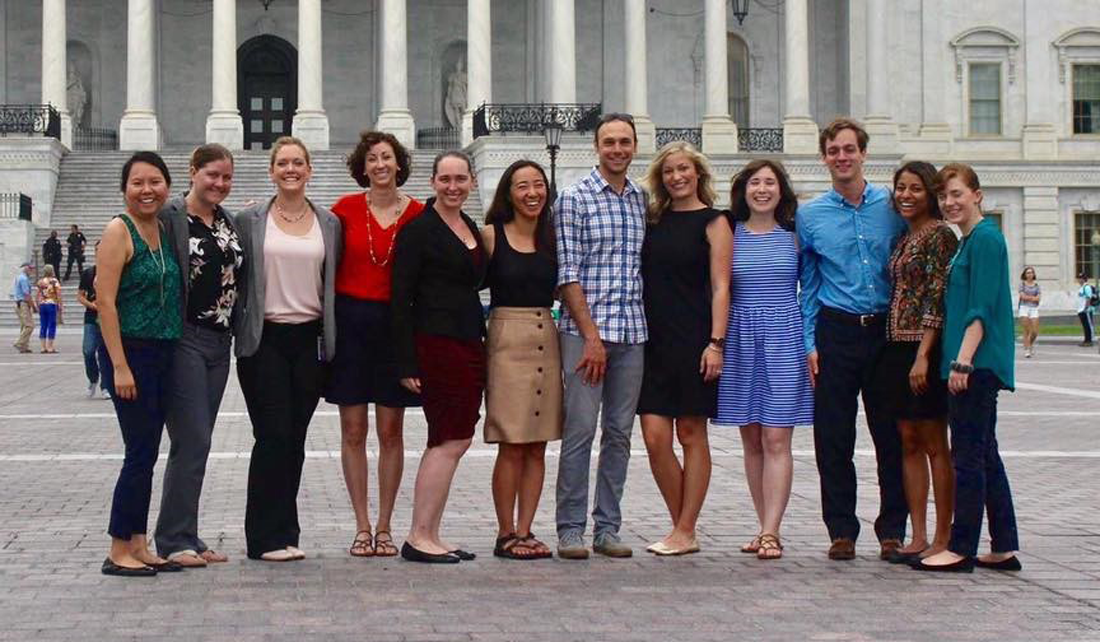 Located in Washington, D.C., the Sea Grant Knauss Fellowship provides a unique educational and professional experience to graduate students who have an interest in ocean, coastal and Great Lakes resources, and in the national policy decisions affecting those resources.
This is a one-year fellowship open to any student, regardless of citizenship, who is enrolled towards a degree in a graduate or professional program on the day of the deadline. Please visit these links for information on applying to the Knauss fellowship.
Notice of Funding Opportunity
Student Applicant Guide to Sea Grant Fellowships
Recorded Knauss 101 webinar, September 29, 2021
Application deadline for the Knauss Fellowship is February 18, 2022.
Students enrolled at an Illinois or Indiana university or college should submit their applications through Illinois-Indiana Sea Grant via amcbride@purdue.edu. Students in surrounding states without a Sea Grant program should contact National Sea Grant at oar.sg.fellows@noaa.gov or (301)734-1085 for a referral.
For more information about this fellowship, other opportunities and applications requirements, visit IISG's Fellowship page or contact Angela Archer, IISG fellowship program leader, at amcbride@purdue.edu or (765)496-3722.
---
Illinois-Indiana Sea Grant is a part of University of Illinois Extension and Purdue Extension.