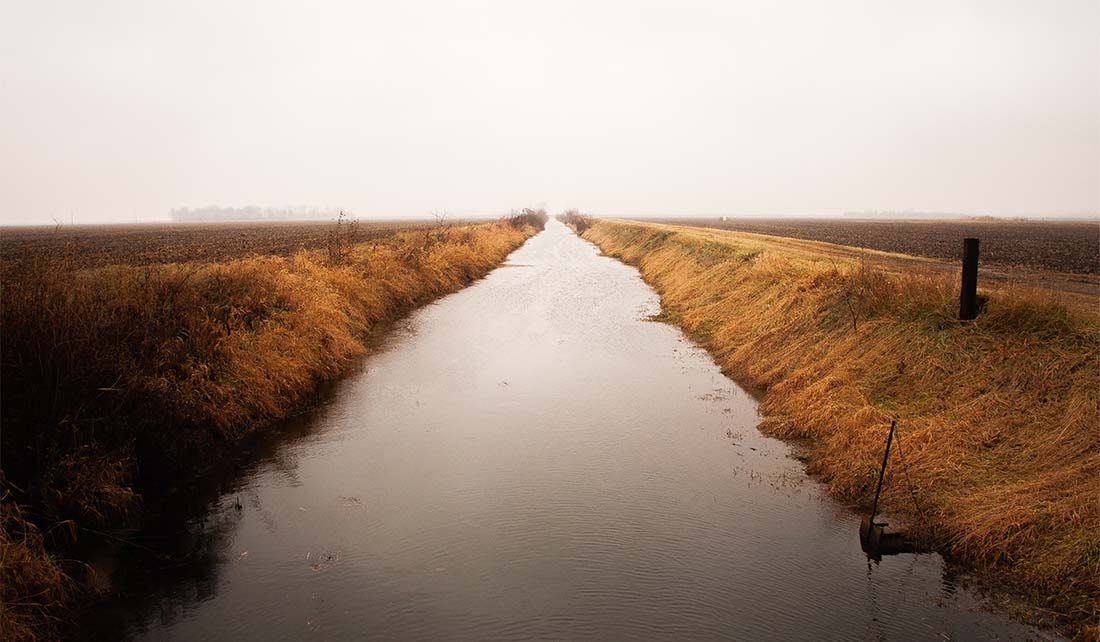 (Edrece Stansberry / Unsplash)
In the face of climate change, scientific literacy among people in all professions is critical to a resilient community. To help make information accessible, Illinois-Indiana Sea Grant (IISG) specialists Kara Salazar and Leslie Doworth have teamed up with Melissa Widhalm—formerly of Purdue Climate Change Research Center, currently with the Midwestern Regional Climate Center—to author a series of publications about climate change in Indiana. The team drew on their backgrounds in community planning, water quality and climate change, respectively, to consolidate important information about the local effects of climate change and how to address them.
They chose four areas of focus based on feedback from various stakeholders associated with the Purdue Land Use Team and community planning program efforts through IISG and Purdue Extension. Throughout these four publications, the most recent climate science data are presented in topics such as precipitation and temperature extremes. There are also introductions to community planning frameworks, such as the One Water approach, and resources to support communicating about climate to diverse audiences.
"The problem of climate change is far reaching, but there are many strategies communities can implement to manage impacts," said Kara Salazar, IISG's assistant program leader and extension specialist for sustainable communities. "The more that decision makers, and the public as a whole, understand how global climate change will impact our communities, the better we can adjust local natural resources management and planning efforts."
The climate publications are an updated version of documents originally published by the (now retired) Purdue Planning with POWER (protecting our water and environmental resources) Program over ten years ago. Since then, researchers' understanding of how climate change will manifest locally has deepened dramatically. The new resources include recent research and expectations about local change that are tailored for Indiana communities.
The authors hope that these publications will be a valuable educational resource for local government officials, plan commission members and anyone with an interest in the climate and environment. Salazar said, "They can be a way for anyone to have an introduction to the topic." For those who are interested in community planning in the face of climate change in or around Indiana, this is the place to start.
---
Illinois-Indiana Sea Grant is a part of University of Illinois Extension and Purdue Extension.
Writer: Sarah Gediman
Contacts: Kara Salazar, Leslie Dorworth