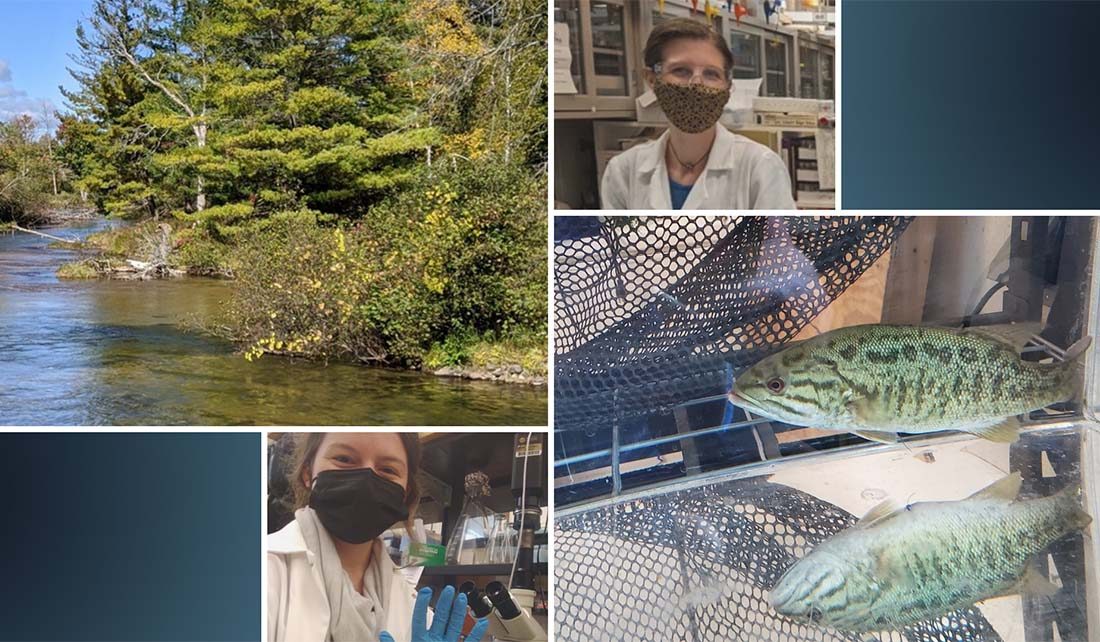 Scientists must always be ready to adapt to changing circumstances, but the COVID-19 pandemic presented new, completely unforeseen challenges. Illinois-Indiana Sea Grant (IISG) funded researchers persevered through stay-at-home orders, social distancing guidelines and the threat of severe illness to further, and even enhance, their original projects. Many of these scientists are affiliated with more than one institution, and research teams are sometimes working across state lines so conflicting COVID-compliance guidelines between locations added to the confusion. Even so, scientists at every stage of research found the tenacity to continue meaningful inquiry despite pandemic-related complications.
One research team, from the University of Illinois at Chicago (UIC) Van Meter Lab, had planned to study the potential for road salt to infiltrate groundwater via green infrastructure installments. They were unable to collect new data but found a creative alternative—they used historical Illinois Tollway data to start their investigation of runoff's impact on groundwater. This intellectual detour not only allowed them to keep researching during the pandemic but will also contextualize the new data this team will eventually collect. The UIC team is not the only one to use historical records.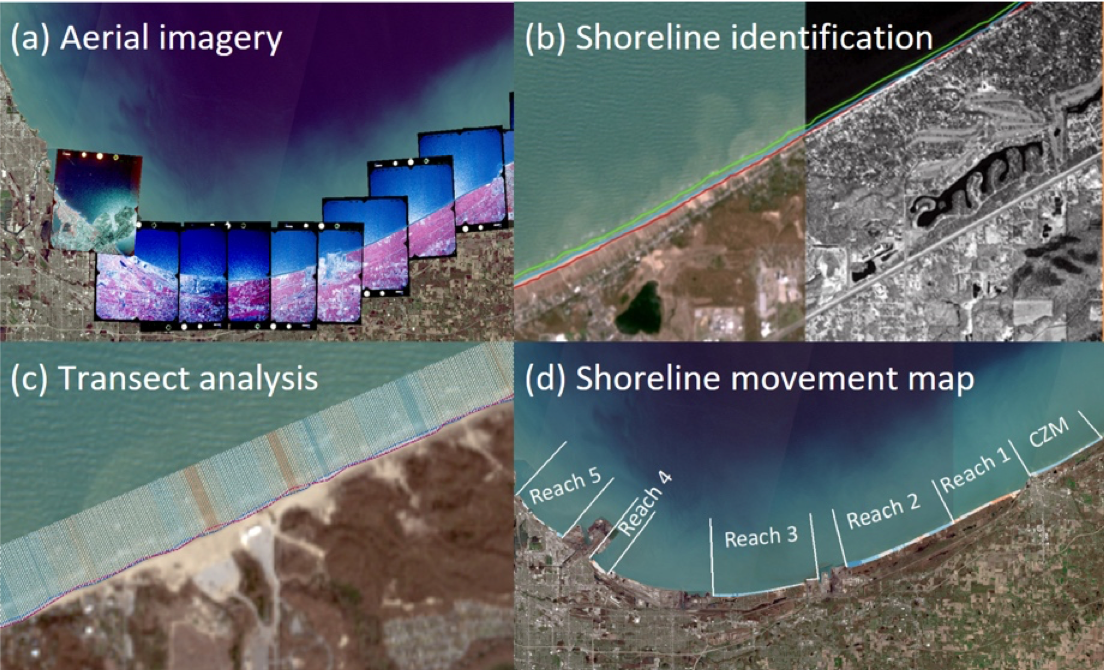 Another IISG-supported team—the Troy Lab at Purdue University—used aerial photos of Lake Michigan taken between 1964 and 2019 and spanning the entire Indiana shoreline to understand which areas are more or less prone to erosion over time. Together with partners from Wisconsin and Michigan, the researchers aim to inform future shoreline conservation efforts around the lake. Though they were eager to get out and gather current shoreline images and erosion data, their work, while bound to the lab, laid a strong foundation for the project.
A team based at the University of Notre Dame Stream and Wetland Ecology Lab is studying per-and-polyfluoroalkyl substances (PFAS) – a contaminant of emerging concern in the Great Lakes that can cause great harm to sportfish and the people who eat them. They had initially planned to sample a large range of sportfish caught by various partners, including the United States Geological Survey, but social distancing guidelines made the planned collections through large-scale boating trips impossible. However, the Notre Dame team contacted biologists who were able to pass along sample fish from their respective small trips, allowing research to continue despite the limitations on collection procedures. The generosity of the freshwater biologists allowed the lab group to continue their work and strengthened personal ties in the field, creating valuable networking that will outlast the pandemic.
William Bianco's team from Indiana University had planned to connect with people in person to discuss climate readiness but switched to the standard virtual format when the pandemic started. Instead of being hindered by the technology, his group found that the success of conducting remote interviews with local communities could allow them to share their climate resilience expertise with even more people in the future.
After two years of data collection, a team led by Piotr Cienciala at University of Illinois at Urbana-Champaign (UIUC) found themselves unable to collect their third and final data set while maintaining social distancing. This group was studying the way that water turbulence and stream construction affects the energy fish use to swim. Instead of collecting new data, the UIUC team decided to process the numbers they had collected over the past two years. In doing so, they avoided working physically close to fish suppliers and technicians, and developed the coding models to evaluate both present and future data.
IISG supports researchers who are committed to understanding and caring for the Great Lakes, Lake Michigan and southern Lake Michigan communities. During a time that challenged the world's resilience, values and patience, these researchers remained committed to their important work.
---
Illinois-Indiana Sea Grant is a part of University of Illinois Extension and Purdue Extension.
Writer: Sarah Gediman
Contact: Carolyn Foley