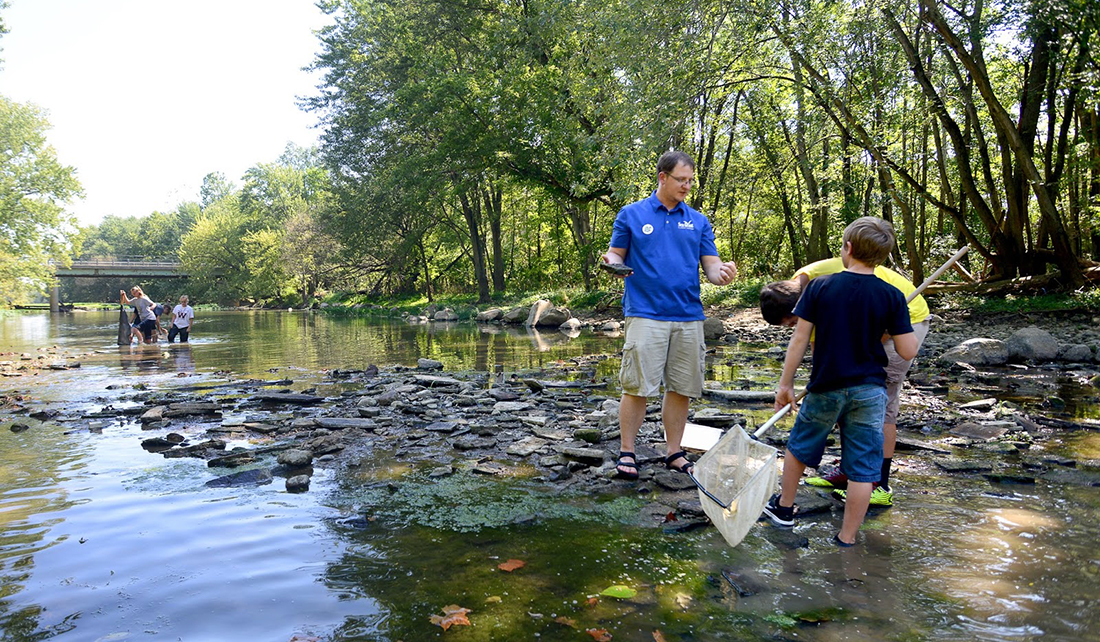 Here at Illinois-Indiana Sea Grant, we've begun 2017 with a sense of pride and accomplishment, as well as an urgent need to reflect on Sea Grant's future.
We have just finished celebrating 50 years of putting science to work for coastal communities with the National Sea Grant Program. This has been an opportunity to take stock of our achievements in service. In 2015 alone, between our 33 programs, Sea Grant helped create or sustain more than 20,000 jobs and 2,900 businesses, and generated an economic impact of $575 million from a federal investment of $67.3 million – an 854 percent return on investment.
This federal investment is leveraged with private, local and state dollars to address the coastal issues our Great Lakes residents say are most important to them. In Illinois and Indiana, we have helped our two great states:
Build water security: IISG programs have prevented 72.7 tons of medicine from entering waterways, reduced pesticide use by 24,900 pounds annually, and saved over one billion gallons of water annually through natural lawn care.
Grow local towns and businesses: IISG provides training and support for Indiana's $15 million aquaculture industry, helping it grow five-fold in the last 10 years to support 280 jobs. IISG helps 20 communities plan for optimal growth annually.
Provide science education: Annually, IISG reaches more than 38,000 k-12 students, trains 300 educators, and financially supports 95 graduate and undergraduate students.
Advance Great Lakes science: IISG research has made breakthrough discoveries on Great Lakes pollution, food webs, and even new sources of antibiotics.
Restore coastal habitats: IISG has worked with communities to support removal of 2 million cubic yards of contaminated sediment along the Grand Calumet River, ban invasive plants, and help protect 11,000 acres of water and shoreline from the economic and societal impacts of invasive species.
Yet the continued existence of Sea Grant is in question. President Donald Trump's proposed budget would eliminate funding for the Sea Grant program in Fiscal Year 2018, which begins October 1. The program was also proposed for elimination in the FY 2017 Security Supplemental, but we are happy to report that Congress has voted to maintain all Sea Grant omnibus and aquaculture competition funding through September.
For 50 years, Sea Grant has enjoyed strong bipartisan support from members of Congress, and this has not changed. We hope to continue serving you and supporting a strong and vibrant Great Lakes economy and environment for years to come.
Brian Miller
Director, Illinois-Indiana Sea Grant
Illinois-Indiana Sea Grant is a part of University of Illinois Extension and Purdue University Extension.