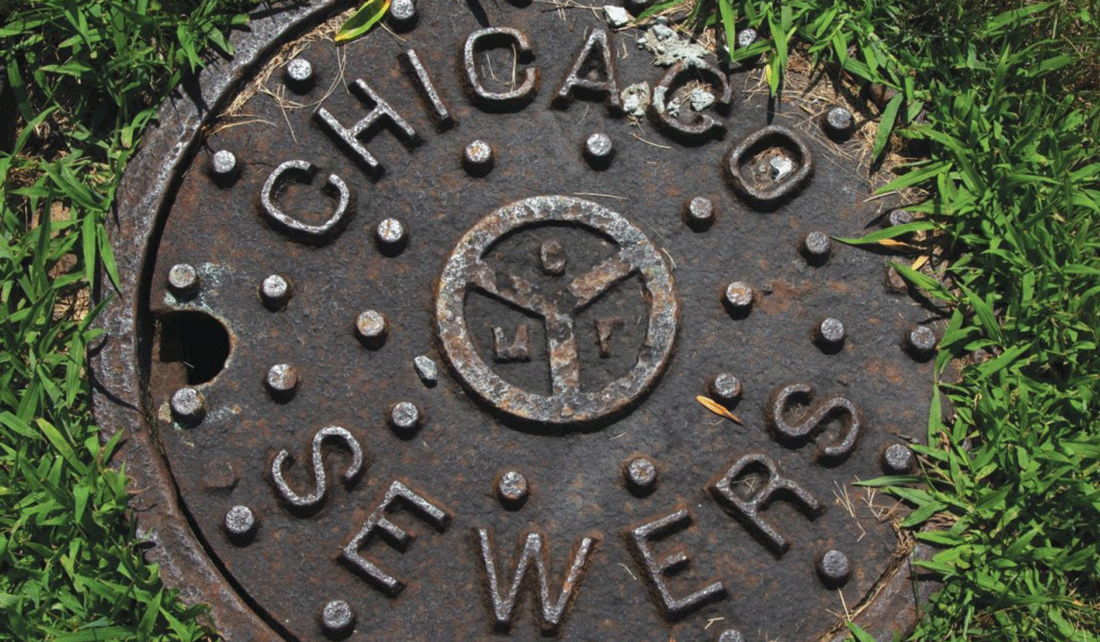 (University of Illinois Photo/Abigail Bobrow)
Many Chicago communities have issues with flooding after storms. Abigail Bobrow of University of Illinois at Urbana-Champaign has written and photographed a piece featuring first-hand stories of home flooding, a history of Chicago's changing landscape attempting to prevent stormwater issues, and the research that is being done to help solve the problem. Illinois-Indiana Sea Grant has funded some of this research. Below is an excerpt of the full story.
City officials and organizations are very aware of the condition James and thousands of other Chicagoans find themselves in every time it rains.
In fact, for its entire 180-year existence, the city has been shifting, manipulating, and even fighting against the flow of water to prevent not only surface flooding and the spread of disease, but also the contamination of Chicago's freshwater drinking supply, Lake Michigan.