Skip to content
Water Conservation
Population growth in the greater Chicago region could create water shortages as demand outpaces supply. Water-demand management—including water conservation, conservation pricing, water reuse—is necessary to ensure ongoing water availability. Encouraging communities to conserve and reuse water can make our water supply more sustainable.
---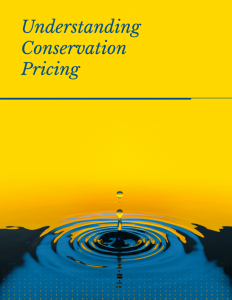 Understanding Conservation Pricing
IISG-17-012
Free
Every community has unique needs and must decide what it wants to achieve with water rates. This factsheet discusses rate design to encourage efficient water use, in other words, conservation pricing.