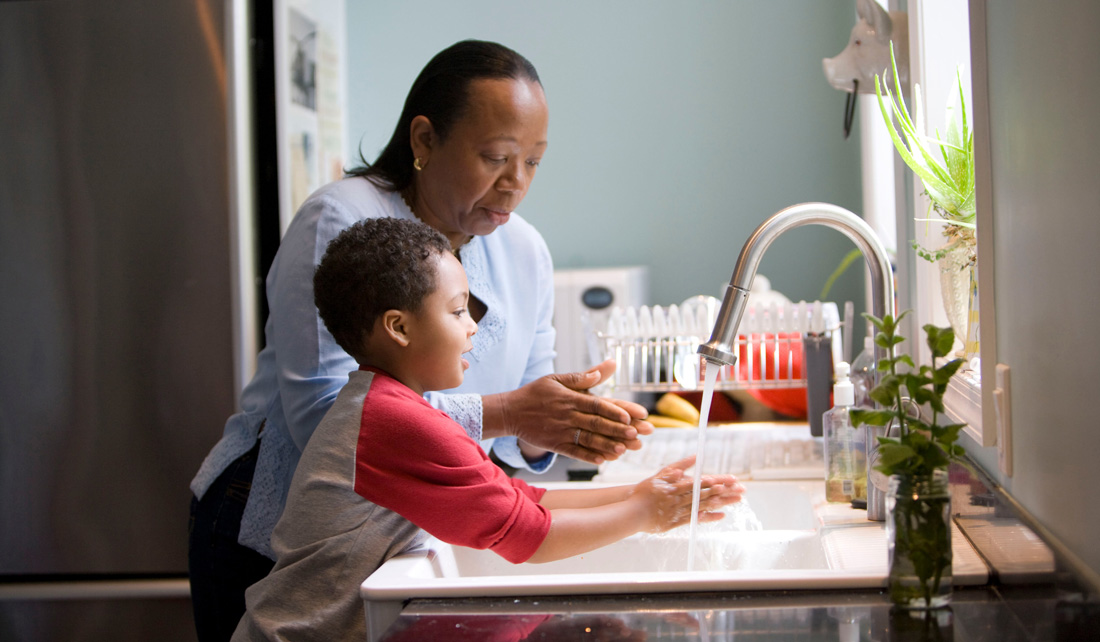 (Public Health Image Library/Centers for Disease Control and Prevention)
In a recent article, The Charles Stewart Mott Foundation highlighted the tie between the need for frequent hand washing during this worldwide pandemic and the existing problem of rising water rates in the Chicago area, referencing a study published by Illinois-Indiana Sea Grant, Chicago Metropolitan Planning Council and Elevate Energy. Read the full story: Amid COVID-19 pandemic, the need for frequent hand-washing collides with soaring water rates. Excerpt below.
At a time when hand-washing is critical to preventing the spread of COVID-19, a new study shows water affordability is a bigger problem than previously recognized in a region that borders Lake Michigan — the fifth largest lake on Earth.

Soaring water rates and stagnant income growth over the past decade have made tap water unaffordable for thousands of households in the Chicago metro area, according to a study by the Metropolitan Planning Council, Elevate Energy and Illinois-Indiana Sea Grant. The study focused on a seven-county region in northeastern Illinois, but researchers said the findings mirror national trends.

A near doubling of water rates in greater Chicago over the past decade has forced some residents to choose between paying the water bill or buying food. Some households in the most economically distressed areas must work 100 hours each month just to pay the water bill, according to the study.

"As water rates increase and incomes remain stagnant, many households are struggling to pay their water bill," said Caroline Pakenham, water program manager at Elevate Energy. "This study is an important first step to highlight growing issues of water affordability in our region and encourage dialogue around potential solutions."
Related: Water affordability report helps inform new Chicago water billing policy
---
Illinois-Indiana Sea Grant is a part of University of Illinois Extension and Purdue Extension.
Contact: Margaret Schneemann