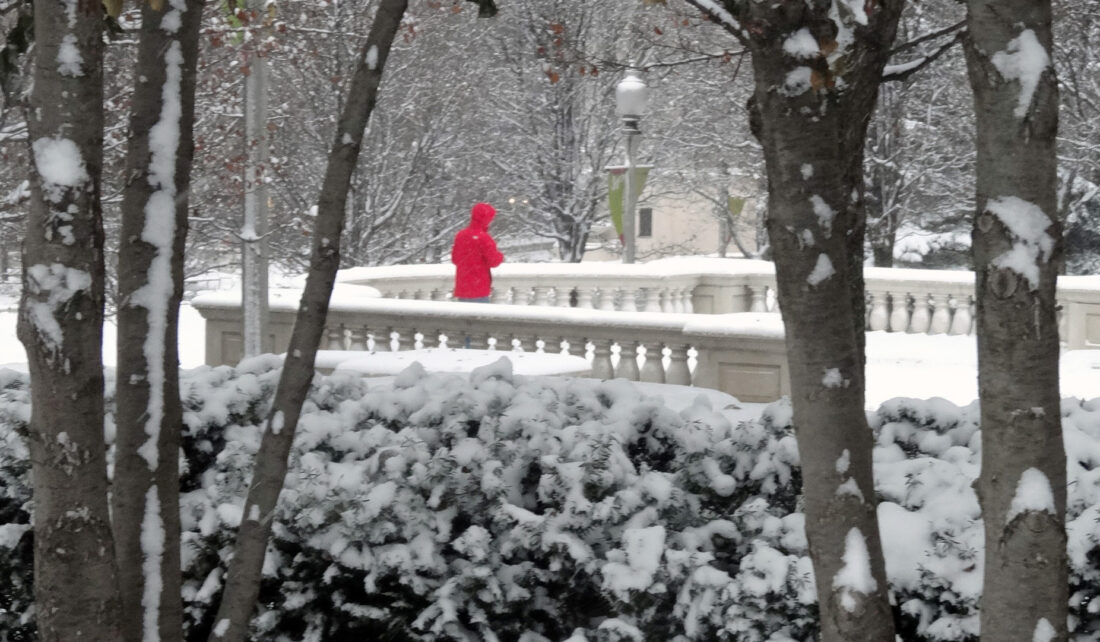 With 2022 coming to a close and the new year around the corner, I would like to share some Illinois-Indiana Sea Grant (IISG) opportunities for funding, fellowships, and employment that cover a range of skillsets, knowledge, and training—from undergraduates to seasoned scientists.
For starters, we have issued a request for proposals for two-year research projects that address southern Lake Michigan coastal concerns as well as have the potential to benefit underserved communities in the region. While we have designated areas of special interest related to this funding opportunity, we will consider preproposals in a variety of topic areas.
Coming soon will be more opportunities to specifically study PFAS (per- and polyfluoroalkyl substances) in the Great Lakes. The National Sea Grant Office recently announced that IISG will lead the development of a regional research competition to better understand the risk, exposure, and remediation of these environmental contaminants.
For faculty members and graduate students interested in research funding, the 2023 IISG Scholars Program competition is now open. The program is designed to help build a community of researchers and outreach professionals focused on critically important Lake Michigan issues. These one-year awards are intended to help graduate student scholars further their research impact and help faculty scholars develop innovative, fundable proposals for future work in the region.
We also have several prestigious fellowships open for graduate students looking to expand their horizons. For example, the Sea Grant Knauss Fellowship offers the opportunity to spend 2024 in Washington D.C. working in Congress or an Executive Branch office. The fellowship brings together graduate students' interest in ocean, coastal, and Great Lakes resources with national policy decisions affecting those resources.
Taking a moment to brag a little, in 2023, we will have more Knauss fellows than we've had before—three fellows representing IISG will spend the year working and learning in Executive Branch offices.
Are you a recent bachelor's degree graduate? We're looking to hire a visiting Great Lakes outreach associate to assist with a variety of science outreach and education efforts. In this position, you would work with three successive mentors for a 4-month rotation, each focused on different types of projects and subject areas that support IISG's larger mission.
We are also hiring for our 2023 Summer Undergraduate Intern Program that provides students opportunities to work directly with our specialists and engage in social and environmental science, outreach, or communication efforts. IISG's interns gain invaluable knowledge and skills allowing them to explore potential future career options, while simultaneously helping coastal communities and residents make more informed decisions about resource management and everyday activities.
Speaking of hiring, I'd like to welcome two new members of the IISG team. While Janice Milanovich had been working part time with our pollution prevention team for the past several years, she is now officially on staff as a Great Lakes educator. In this position, she works to enhance Great Lakes literacy by engaging K-12 educators and students with aquatic science. Her extensive experience in environmental education, as well as outreach, will greatly enrich our education team.
Dominique Turney has recently joined Illinois-Indiana Sea Grant. She is a Purdue University aquatic research scientist who will spend 25% of her time serving as a Great Lakes Science Initiative liaison for IISG. Through this position she will help connect and promote Great Lakes science at Purdue and IISG. Dom came to Purdue from the Illinois Natural History Survey where her research was focused on Asian carp in the Upper Mississippi River.
Happy holidays to all!
Tomas Höök
Director, Illinois-Indiana Sea Grant
---
Illinois-Indiana Sea Grant is a partnership between NOAA, University of Illinois Extension, and Purdue University Forestry and Natural Resources, bringing science together with communities for solutions that work. Sea Grant is a network of 34 science, education and outreach programs located in every coastal and Great Lakes state, Lake Champlain, Puerto Rico and Guam.